A fit for purpose solution every time.
Bero offers flexibility, customisation, and intuitive tools to ensure you can achieve your learning objectives.
Offline learning
Works offline
Content is optimised to use limited data, and can be downloaded or shared peer-to-peer. Enables offline learning for remote and low-connectivity environments.
Value for money
Considered CMS
Focused on ease-of-use and simple interfaces, the Bero Content Management System allows administrators to create, edit, and publish content from anywhere.
Fit for purpose
Highly customisable
With Bero's wide range of features you can customise a learning platform to suit your goals. Make it your own with visual branding and modular components.
Measure what matters
Real-time dashboards
Qualitative and quantitative data provide insights for ongoing improvement, and are presented visually for easy reporting.
Culturally adaptive
Multilingual
Local languages can be implemented across both content management and user interfaces.
Learning made fun
Multimedia content
Videos, animations, images, audio, quizzes and other interactive formats create an engaging learning experience. Surveys and exams test user knowledge.
Supporting collaboration
Social learning
Discussion topics and interactive space for Q&A encourages discussion between learners, their peers and facilitators.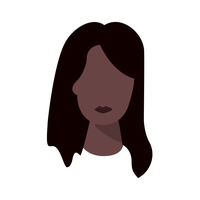 Teacher
Solomon Islands
Everyone now has the confidence to use a smartphone, how to use the internet to search for information, and complete learning through an app.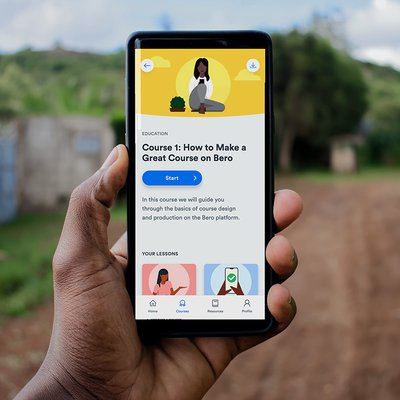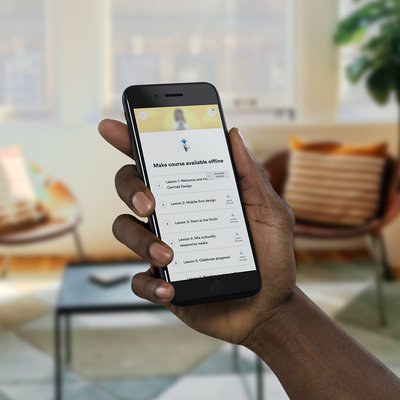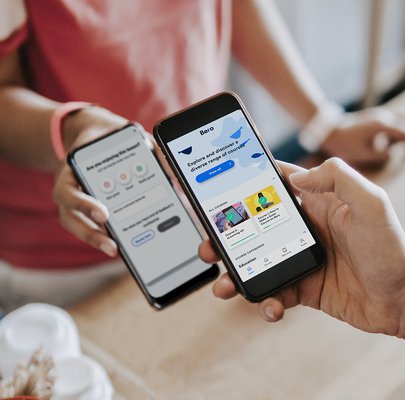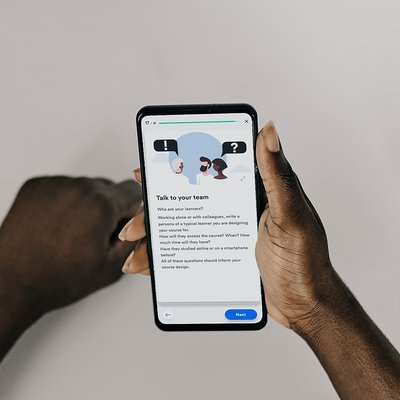 There's a lot to love about Bero.
Greater reach, more flexibility, highly engaged learners. Get access to product demos and see how Bero can help you.