Timor-Leste
Increasing the effectiveness of support payments for pregnant women and young children in Timor-Leste
Purpose

Creating coordination and transparency of social payments for both government and the public

Approach

A sophisticated management platform enabling real-time monitoring of social support payments

Partners

Timor-Leste's Ministry of Social Solidarity and Inclusion, supported by the governments of Australia and Timor-Leste through the Partnership for Human Development
Jerasaun Foun is an initiative by the Government of Timor-Leste to greatly improve financial assistance offered to support children at the very start of life. It will provide monthly cash transfers to all pregnant women and parents with children under six, while including a new allowance for the needs of children with disabilities.
The goals of Jerasaun Foun are to reduce poverty, improve maternal and child health, stimulate economic activity, expand financial inclusion, and increase financial literacy among mothers-to-be.
Catalpa is supporting the government in the roll out of Jerasaun Foun by building a fit-for-purpose management system which will allow people to register for the payments and transparently track their delivery.
This new electronic system will replace the manual paper system that is currently used to manage social payments in the country, significantly increasing the efficiency of the process while allowing for real-time monitoring and reporting to keep the government and public informed. It will collect feedback from recipients on issues with the payments which can then be rapidly resolved. Crucially, it will be built to work offline to allow the government to use it in even the most remote parts of the country where internet access is limited.
Supported by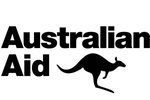 Discover related projects