Global
A fit-for-purpose microlearning app for agricultural researchers around the globe
Purpose

To create remote professional development opportunities for agricultural researchers

Location

More than 30 countries across Asia Pacific and Africa

Approach

A fit-for-purpose learning experience that is responsive to diverse contexts

Partners

University of Queensland (UQ), supported by the Australian Centre for International Agricultural Research (ACIAR)
The Australian Centre for International Agricultural Research (ACIAR) is Australia's leading international agricultural research body focused on creating meaningful partnerships between Australian researchers and researchers around the globe. ACIAR supports projects focused on agribusiness, climate change, crops, fisheries, forestry, horticulture, livestock systems, soil and land management, and water.
In a strength-based partnership with The University of Queensland (UQ), Catalpa and UQ are supporting ACIAR to extend its professional development and learning programs across its partner countries in Asia Pacific and Africa using a mobile-first learning approach. The partnership will make use of UQ's leading agricultural teaching and research expertise and Catalpa's significant experience in adult learning and mobile-based eLearning.
The program, ACIAR Learn, will cover a large range of topics related to carrying out successful agricultural research projects that lead to real-world impact.
To ensure that ACIAR Learn puts the learner first, Catalpa and UQ are conducting a human-centred design process to define common themes, constraints, and motivations between a globally diverse range of learners. This process will help ensure that the program is inclusive, accessible, and highly engaging for all, and that content is relevant to the learners' needs and context.
ACIAR Learn is created using Catalpa's microlearning platform, Bero, an easy to use application that is supporting a range of learning initiatives in countries with low connectivity. It will work offline after the initial download and be designed in a way that is intuitive even for those new to smartphones.
Supported by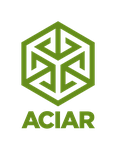 Discover related projects